"Thought-provoking information backed up with research and Ruth gave us excellent tips and tools that will be practical for me to implement back in the workplace. She was a fantastic, engaging presenter and easily accommodated the needs of the group"
Feedback - Women in Local Government, Sydney.
Top training for your team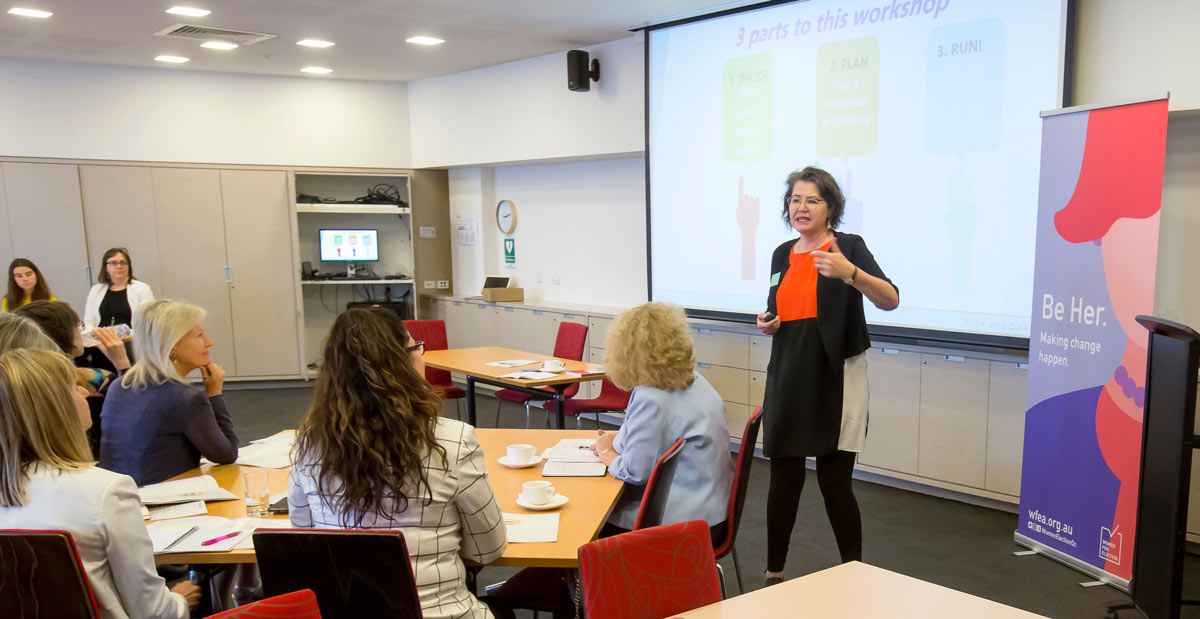 With more than two decades training experience, Ruth is a natural at helping individuals, teams, and organisations transition to better ways of thinking and working. In 2020 Ruth can deliver engaging training online by employing virtual tools to make the experience energetic and memorable. Participants leave Ruth's training with new knowledge, methods, and practical tools they can apply immediately to make a positive difference in their life and work.