"Thought-provoking training, backed up with contemporary research Ruth kept my team engaged and empowered us with practical tools we can implement in the workplace. She easily accommodated the needs of the group and her warmth and enthusiasm for her topic shines through.
Feedback - Women in Local Government, Sydney.
Top training for your team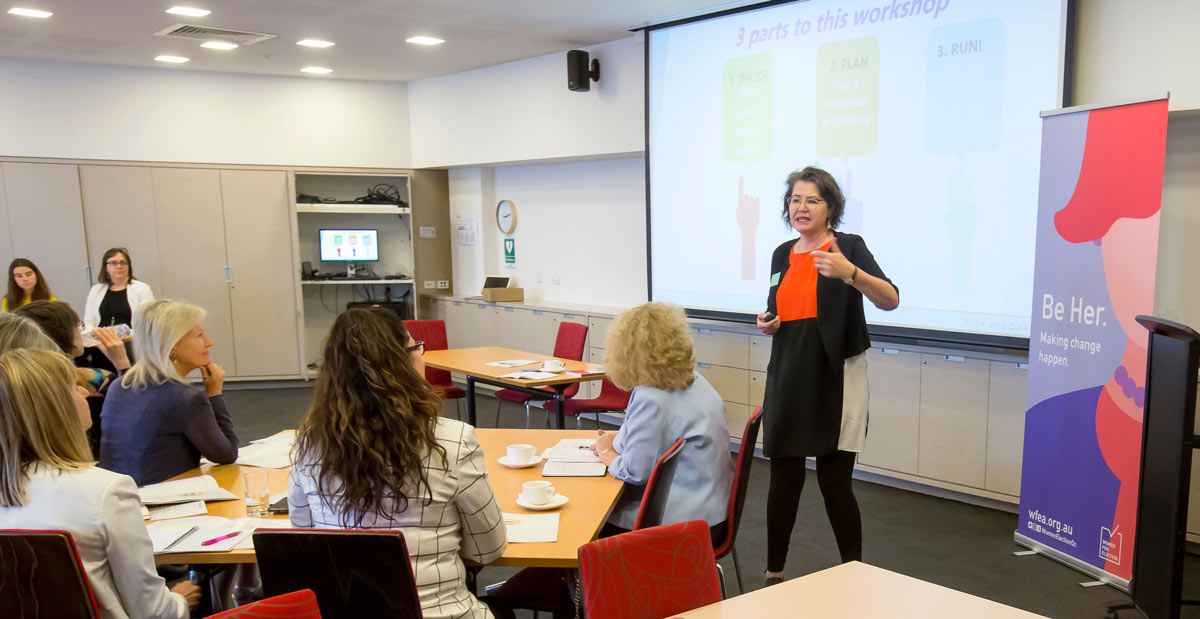 With more than two decades training experience, Ruth is a natural at helping individuals, teams, and organisations transition to better ways of thinking and working. In 2020 Ruth delivers online or in-person training on:

Political Intelligence 101 and Boost your Political Savvy
Learn the fundamental political skills needed to survive and thrive in an organisation so you can get ahead (without compromising your principles). Delve deeper and with your team, understand the various types of 'political animals', tips on how to apply positive political skills and practice the behaviours that lead to success.
Councillor Induction and Facilitation
Tailored training for new council leadership teams. Ruth's expert facilitation supports leaders (Councillors & the Executive Management Team) to define their goals for a new council term and reach agreement on the action needed to get there; with the emphasis on a respectful working relationship.
Gender Equality Planning
Ruth has a deep understanding of gender equality and many years experience of advocating for women's leadership. She helps facilitate strategic planning with leaders who wish to translate their vision for equality into action.