Get Elected
Disillusioned with politics? Be the change you wish to see. Run for office and Get Elected!
*Federal Election Special! Apply the code ELECTION22 to get 10% off your order from April-May 2022 *
With more than 7,400 opportunities across Australia to run for office, what are you waiting for? Stop hoping politicians will act. Instead, become one! Get Elected explains how you and your supporters can plan and deliver a winning campaign.
Available as a hard copy or an E-book.
More than 3000 copies sold Nominated for the Essential Reading List for 2019 by The Australia Institute.
Buy Get Elected
hardcopy $30 AUD* or e-book $15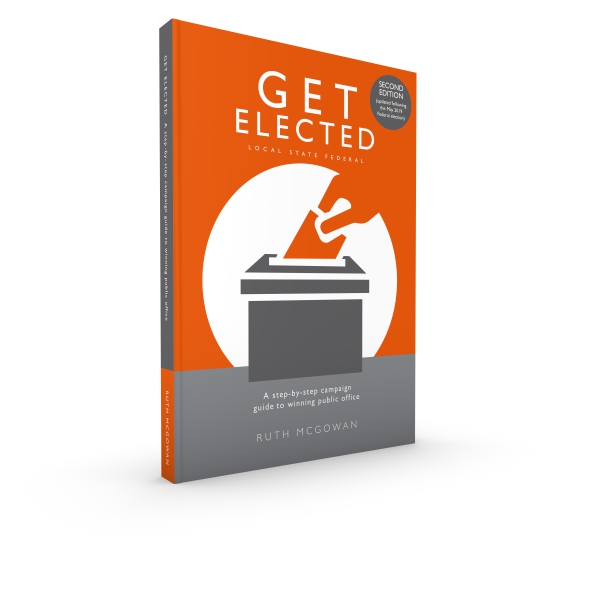 *Includes postage within Australia. Contact Ruth to enquire about international postage or multiple orders.
*You will receive a file download link by email after your purchase.