Support to manage through this crisis and plan for a post-pandemic recovery.
Consultant
Ruths clients include local councils, state governments, organisations, and non-profits. She supports new and emerging leaders to manage the challenges and pressures of striving for exceptional leadership.
Speaker
Looking for an inspiring speaker who keeps it real and your audience engaged? Through her extensive experience, authentic stories and meticulous research, Ruth connects as a memorable presenter on stage and online.
Trainer
Take your training to another level. Transform your virtual meetings, deliver a winning campaign, and build Political Intelligence. Ruth is an experienced provider of exceptional training.
Coach
Ruth supports council leaders to be influential and reach their full potential. For when you need to trust someone wise, who 'gets it', and has got your back.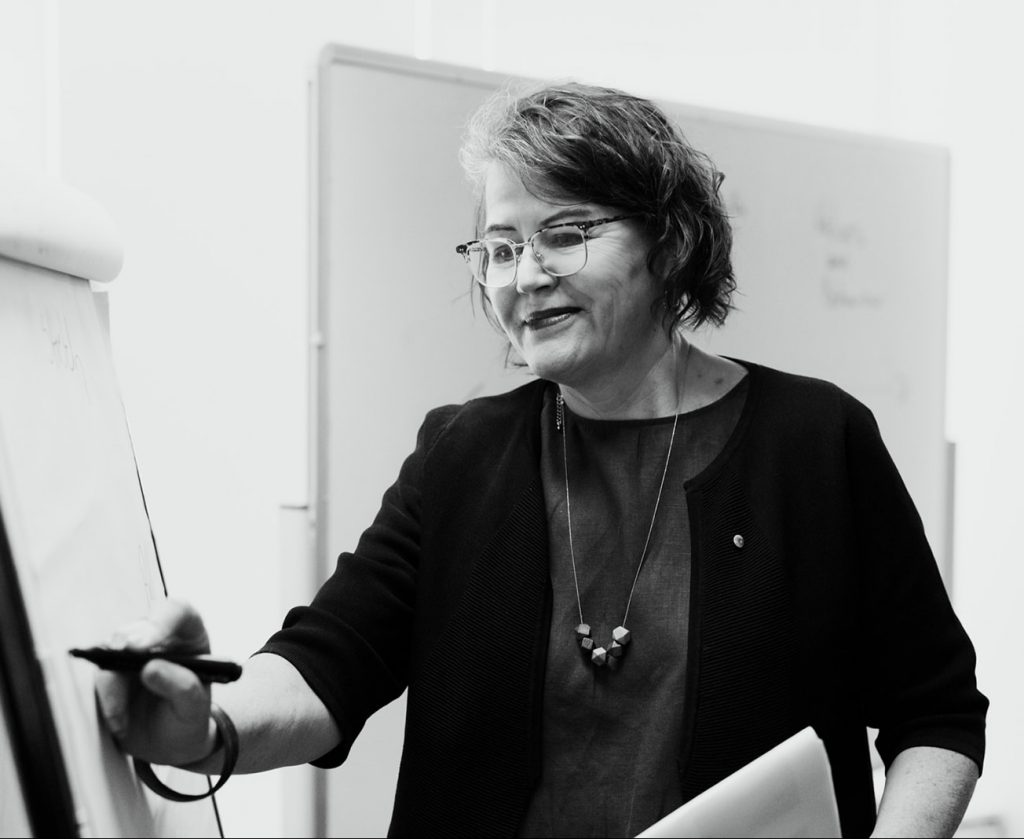 Ruth McGowan
Consultant. Speaker. Trainer. Coach.
Ruth McGowan OAM provides expert consulting advice on leadership, gender equality, political intelligence, and political campaigning. As a former Mayor, she helped lead her community through the 2009 Black Saturday bushfire disaster. Ruth's leadership and volunteer contribution were honoured with a National Emergency Medal and an Order of Australia Medal.

Ruth McGowan
Buy your copy
Get Elected
Tired of waiting for politicians to act? Become one!
Inspired by the call to activists everywhere, to Don't Get Mad – Get Elected, Ruth wrote Australia's first national campaign guide in 2019. Get Elected, a step-by-step campaign guide to winning public office encourages women and diverse candidates to stand for politics at a local, state, and federal level. Aimed at independent candidates, Get Elected equips aspiring candidates, and their supporters, to plan a successful political campaign. 
This practical guide draws on the successful 'Independent for Indi' campaigns that Ruth helped coordinate, that saw her sister Cathy McGowan elected to the Australian House of Representatives Federal Parliament in 2013 and again in 2016.
"Rec People was delighted to work with Ruth to deliver a  'Boost Your Political Savvy' webinar for people who work in the sport, recreation and leisure sector. Ruth challenged the participants to think about how they could flip their mindset to view 'being political' as a positive way to achieve outcomes. Her engaging and direct style encouraged people to think differently about their approach to organisational politics."
"Many thanks Ruth for a great workshop on 'perfecting your political prowess'. We really appreciated the effort you made to understand our needs, your adaptability in converting to an online workshop, the depth of the content and the practicality, plus your engaging and calm delivery under pressure. All in all, very happy to have worked with you." 
"What a pleasure to work with Ruth McGowan! The NRWC ran a webinar series, facilitated by Ruth, to encourage women to nominate for local government. Her professionalism and willingness to share her knowledge was a cornerstone of the project. The wealth of experience and authentic delivery had her audience of rural women from all over Australia entirely engaged. Ruth was organised, professional and on topic."
"Ruth spoke at the launch of our program and had an instant impact on the group. She introduced a concept of 'activated leaders' that has resonated with the group and really inspired them to make the most of the program. The incredibly high level of commitment to projects this year is directly due to Ruth's influence thanks to her willingness to introduce an accountability measure to the group that they have really taken on. Ruth is a warm, engaging and proactive speaker!"
Proudly worked with: